(LIMITED SUPPLY))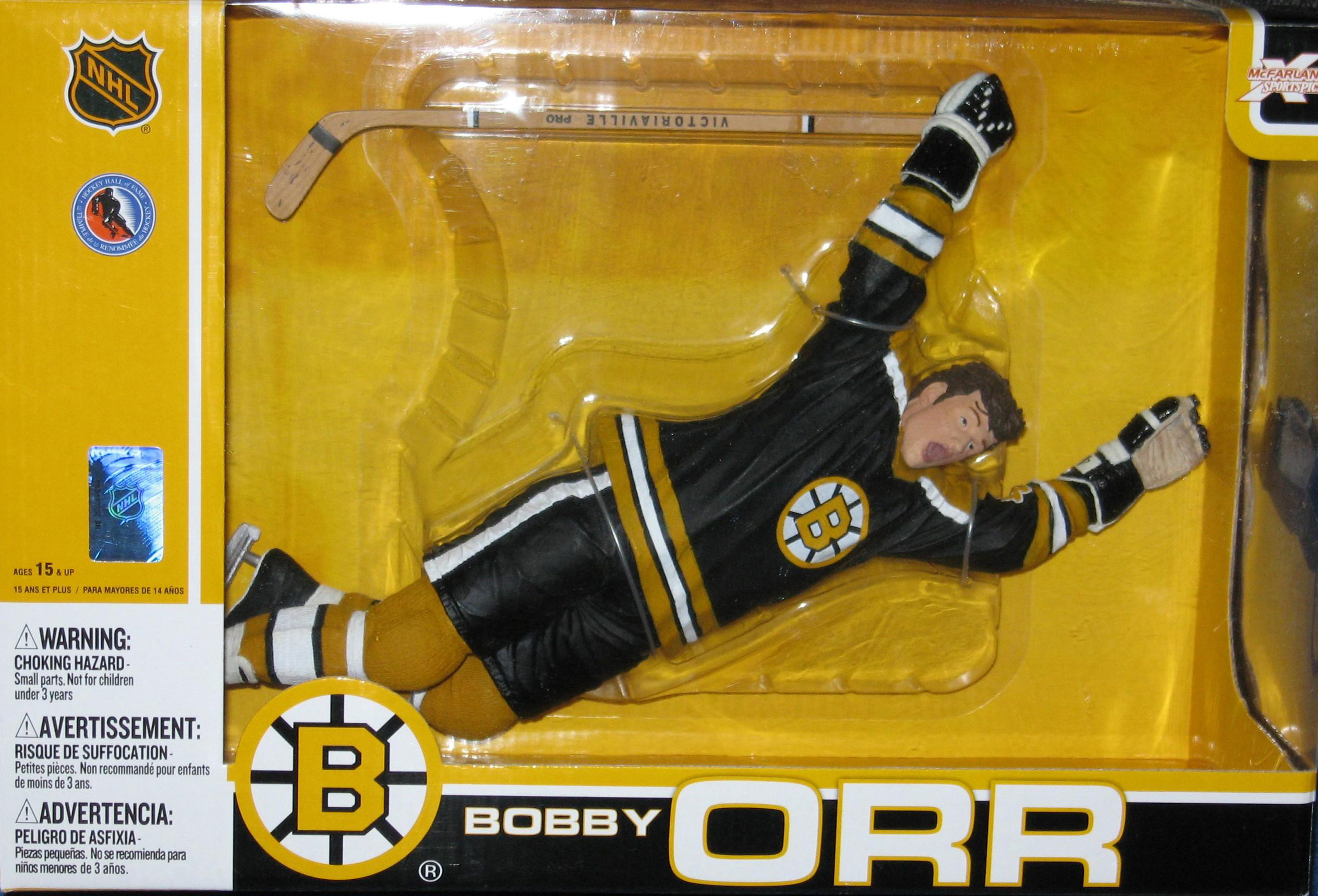 GREAT LIMITED EDITION NOW IN A 12 INCH FIGURE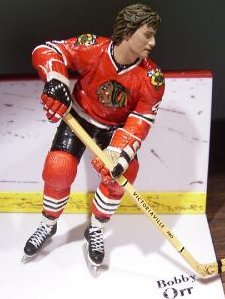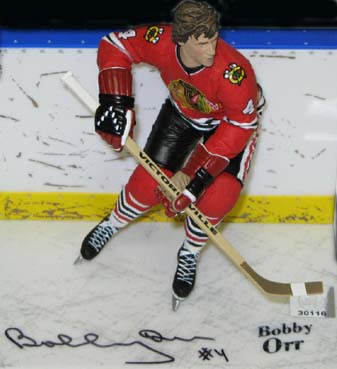 YES THESE ARE SIGNED AND LIMITED EDITION OF BOBBY IN A HAWK FIGURE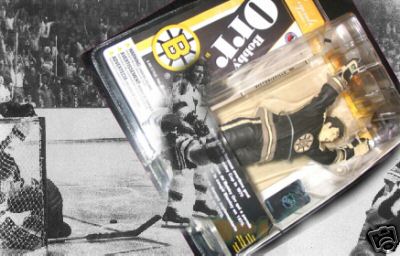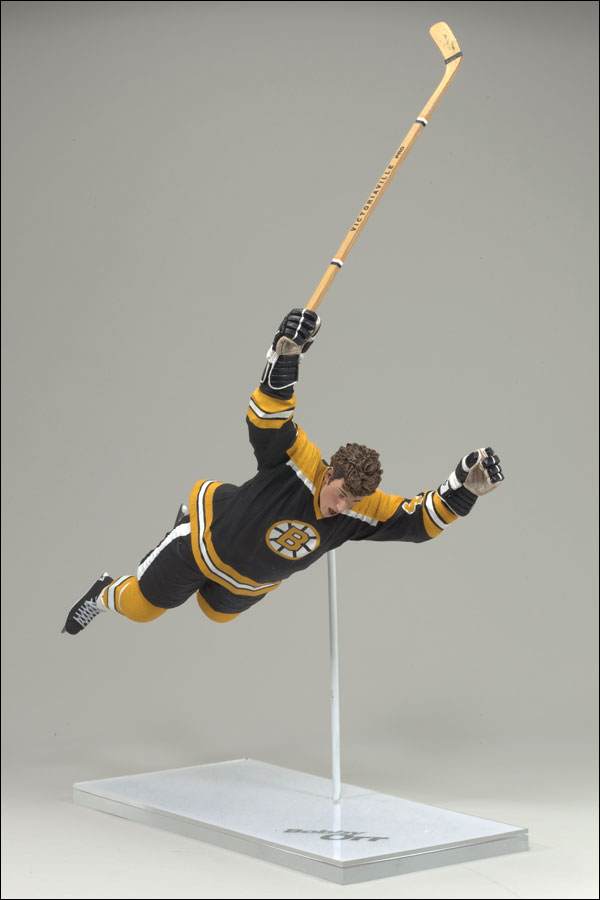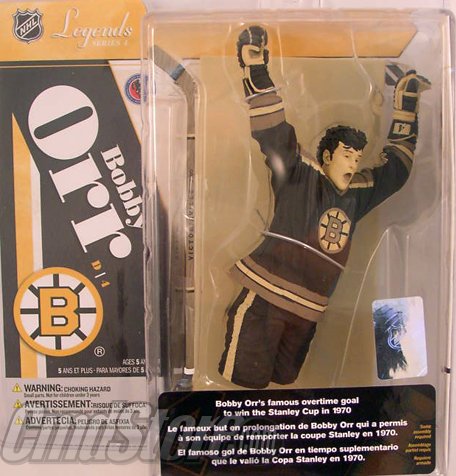 ALSO GET THESE CLASSIC FIGURES WHILE SUPPLIES LAST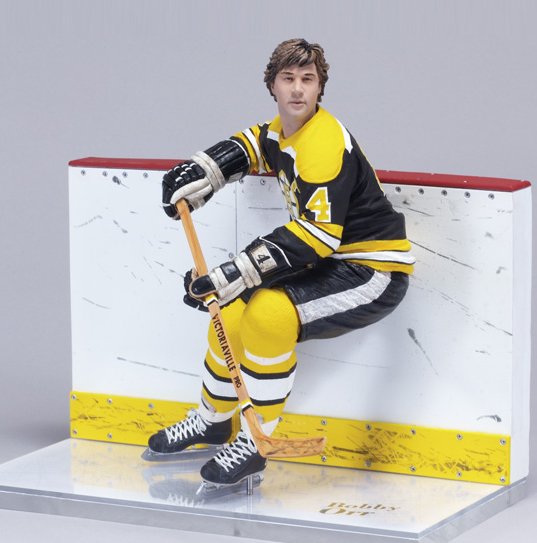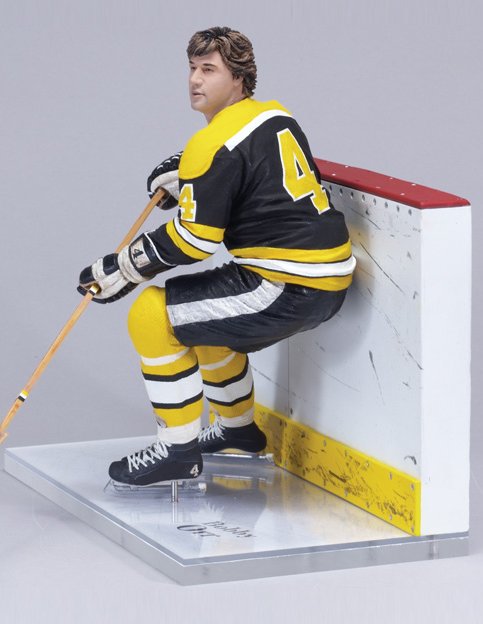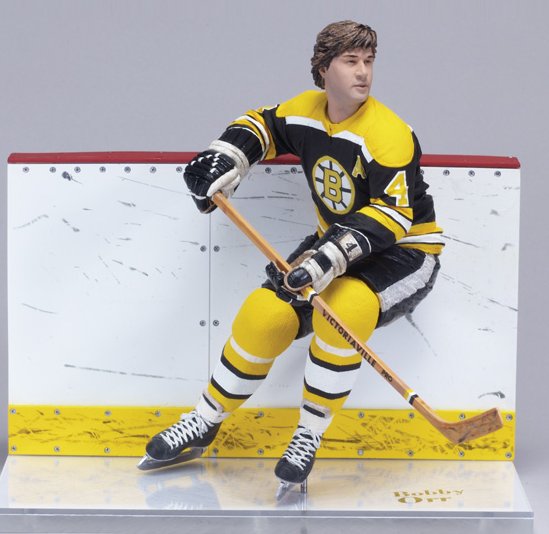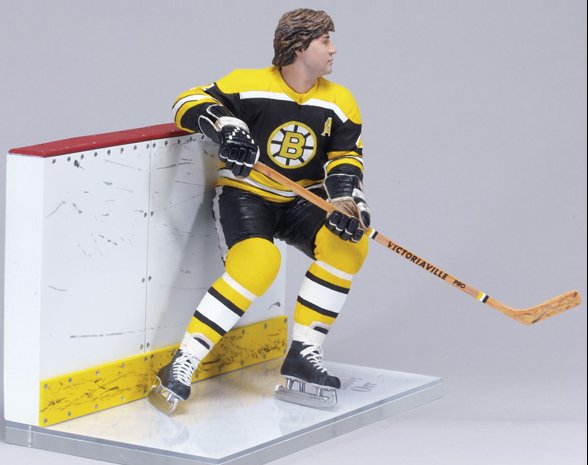 BOBBY ORR
NHL LEGENDS SERIES 3 HOME & AWAY JERSEY

Paint: Original paint
Scale: 6-inch
Format: Action figure
Packaging: Clamshell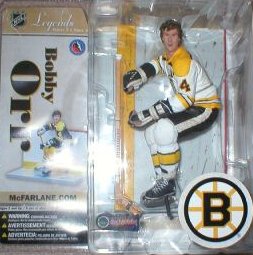 Bobby Orr Black Jersey or White Jersey Variant
NHL Legends Series 3 features several fan favorite players from the good old days. Game-specific poses, official team uniforms, all equipment and bases come standard.
The pride of Parry Sound, Ontario, and Boston's adopted son etched his legacy with eight consecutive Norris trophies (given annually to the league's best defenseman), three straight Hart trophies (awarded to the league's MVP) and a pair of Conn Smythe trophies (given to the MVP of the playoffs) to go with his two Stanley Cup victories. Bobby Orr revolutionized the game -- teaching goalies that defensemen can score while showing fans that hockey players can fly. Now you can own these spectacular figurines.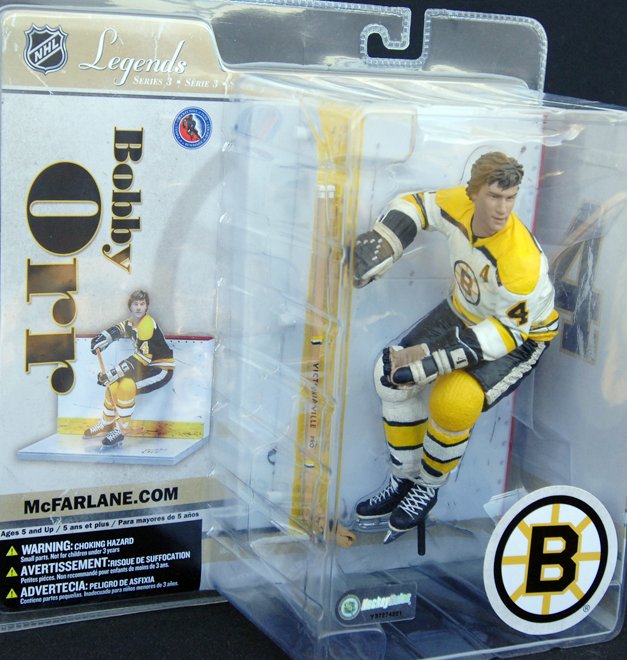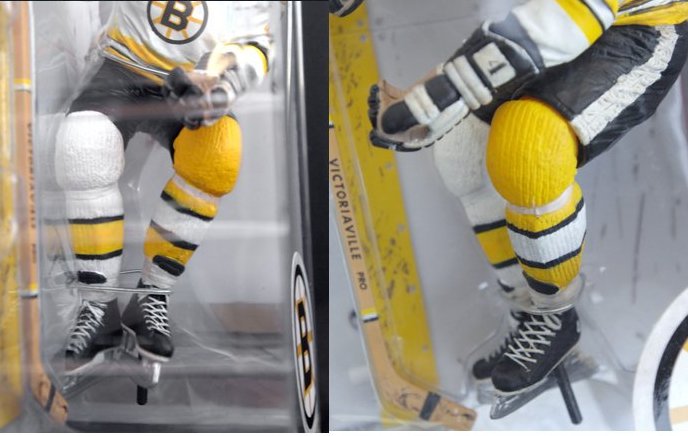 ---
CUSTOM ORDERS BELOW
ALSO AVAILABLE 1976 CANADA CUP M.V.P. BOBBY ORR HAND PAINTED. VERY RARE
AVAILABLE IN BOTH THE RED OR WHITE JERSEY VERSION.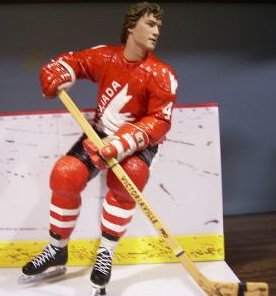 THIS FIGURE IS REPAINTED TO HIS FAMOUS JERSEY HONORING HIM AT HIS BEST, AS IS ALWAYS THE CASE (NO DECALS ALL HAND PAINTED). THEY ARE THEN GLAZED WITH A PROTECTIVE COATING. THESE TAKE 4 WEEKS AS THEY ARE A CUSTOM ORDER AND HAVE TO BE DONE ONE AT A TIME. ALL WORK GUARANTEED TO THE UTMOST PERFECTION.
ALSO ORDER THE 1972 TEAM CANADA VERSION OR THE OSHAWA GENERALS JERSEY VERSION
6 WEEKS DELIVERY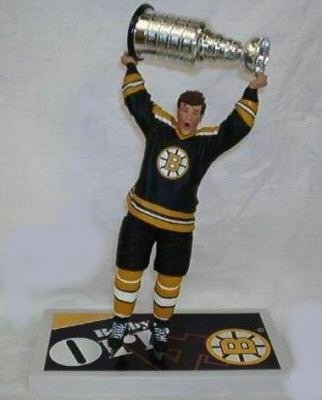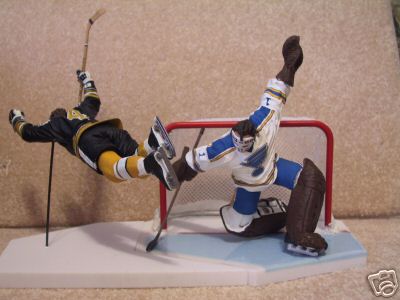 ---
BRAND NEW FOR 2008 LIMITED SUPPLY ORDER NOW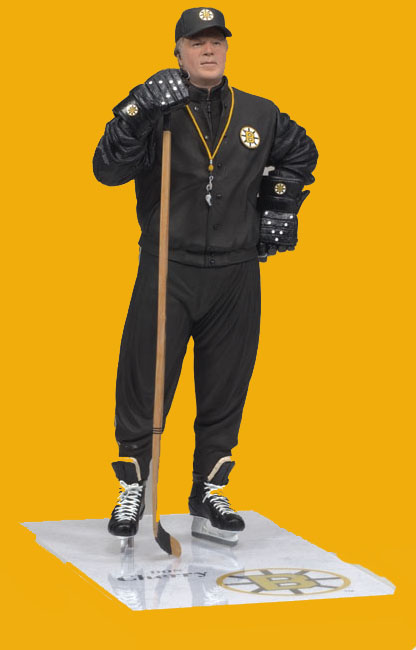 ORDER YOUR FIGURINES NOW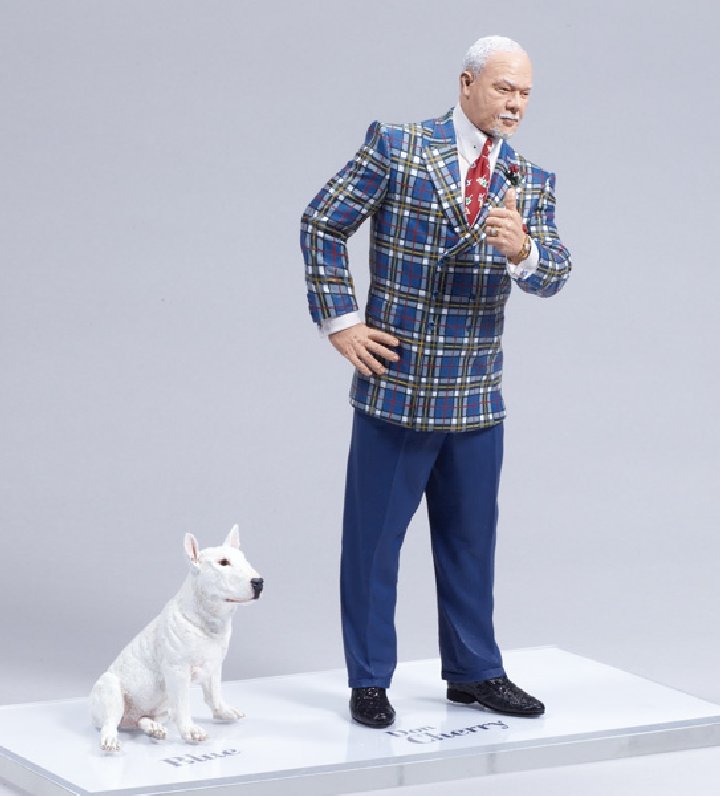 ORDER YOUR DON CHERRY AND BLUE FIGURINE
LIMITED SUPPLIES
---
VINTAGE ORR DOLLS FROM THE EARLY YEARS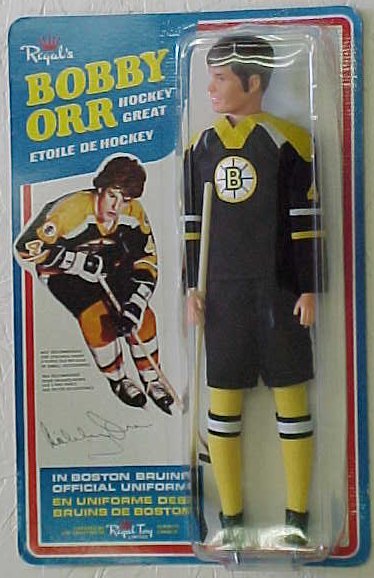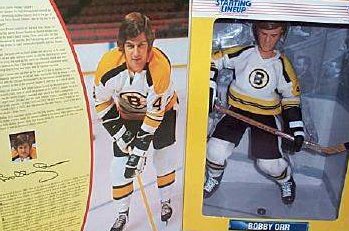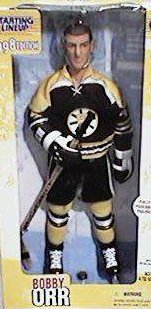 GET THESE ORR DOLLS FROM 1975, 1997 AND 1998 AS THEY ARE VERY LIMITED AND HARD TO FIND. ALL MY DOLLS ARE IN MINT CONDITION WITH ORIGINAL PACKAGES AND MAKE A GREAT GIFT FOR THE BOBBY ORR FAN YOUNG & OLD.
Order SALES@VINTAGEHOCKEYCOLLECTABLES.COM
CONTEST DVD'S CLASSIC JERSEY STORE RETIREMENT PARRY SOUND EARLY DAYS OSHAWA
SPORTS ILLUSTRATED COVERS NUMBER 4 FIGHTS STATS CHARITY MEMORY LANE
BOBBY ORR CARDS PICTURES & POSTERS TIMELINE WATCH VIDEO TEAM CANADA MVP
STORY OF THE GOAL HALL OF FAME